Index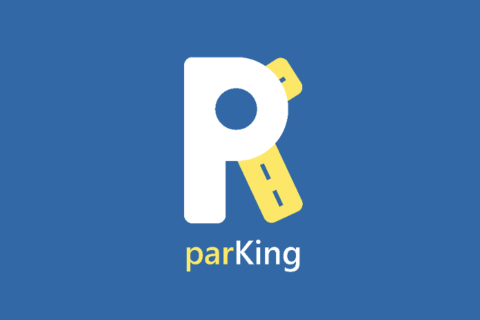 Finding a parking spot in large cities is often time consuming and stressful. The traffic generated by people searching for a parking spot has great economic and ecological consequences (Arnott et al., 2005; Axhausen et al., 1994; Shoup, 2006, 2005). Studies conducted in different cities around the globe revealed that around 30% of prevailing traffic is cruising for parking (Shoup, 2006, 2005). Searching for parking is responsible for tons of carbon dioxide emissions every day and heavily influences the time and fuel consumption of other drivers (Shoup, 2006, 2005).
The idea behind the project ParKing was that a "Gamified Parking Assistant System" may help drivers who are not familiar with the parking situation of a city (such as tourists or business travellers) to get an overview and reduce their cruising for parking. As part of the project, gamification patterns for engaging people in sharing information on parking spaces has been identified, evaluated and a working prototype of a gamified parking assistant was developed. A three-month field experiment across Germany with 372 people showed that the concept worked out and a comprehensive map of on-street parking spaces could be generated.
The results on the effects of different gamification design features on motivation and particiaption received international attention in the gamification research community and were published in the article:
Morschheuser B, Hamari J, Maedche A. (2018). Cooperation or competition – When do people contribute more? A field experiment on gamification of crowdsourcing. International Journal of Human-Computer Studies.

Please see the paper for full details:
Article in the International Journal of Human-Computer Studies
Free pre-print on ResearchGate

Further, the national radio channel Deutschlandfunk reported in two science features about the project and the Badische Neueste Nachrichten (BNN) as well as the Frankfurter Allgemeine Zeitung (FAZ) published articles about the project.
The website parking-app.de provides a detailed overview about the study conducted and the prototype developed with students of the Karlsruhe Institute of Technology and the University of Mannheim. The website summaries the project vision and the conducted research.
Based on the results of this study, Robert Bosch GmbH developed the app "Parkineers", which has been released as iOS and Android app in Germany.
Mit Parkineers, der neuen Park-Community-App kannst du Teil der Stadt werden und die Parkplatzsuche vereinfachen. Du übernimmst Verantwortung und teilst Infos über Parkplätze aus deiner Umgebung mit der Gemeinschaft. Im Gegenzug erhältst du Geheimtipps zum Parken an Orten, an denen du dich nicht auskennst. Parkineers will die Parkplatzsuche in kleinen Schritten vereinfachen – komplett kostenlos, ohne Verpflichtungen und mit viel Spaß bei der Sache.Robert Bosch GmbH

References
Arnott, R., Rave, T., Schöb, R., 2005. Alleviating urban traffic congestion. MIT Press.
Axhausen, K.W., Polak, J.W., Boltze, M., Puzicha, J., 1994. Effectiveness of the parking guidance system in Frankfurt am Main. Traffic Eng. Control 35, 304–309.
Shoup, D.C., 2006. Cruising for parking. Transp. Policy 13, 479–486. doi:10.1016/j.tranpol.2006.05.005
Shoup, D.C., 2005. The high cost of free parking. Planners Press, Chicago.
Morschheuser B, Hamari J, Maedche A. (2018). Cooperation or competition – When do people contribute more? A field experiment on gamification of crowdsourcing. International Journal of Human-Computer Studies.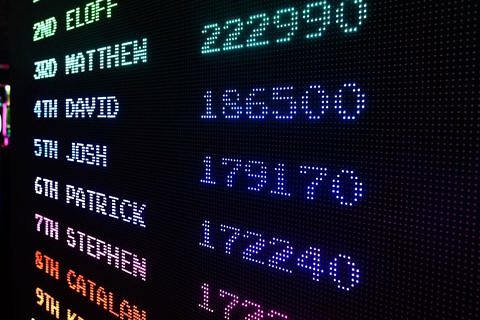 Register now via StudOn until 14. April 2021!
Driven by the rising popularity of (video) games, technology, business and society are increasingly influenced and penetrated by games and trends of the gaming industry. One of the probably most important phenomena of this multi-faceted development is "gamification", which addresses the use of design principles and features from games in information systems, process or service design.
Gamification's popularity stems from the notion that games are a pinnacle form of hedonic information systems and thus are particularly effective in invoking intrinsic motivation and experiences such as autonomy, mastery, flow, immersion, relatedness and overall enjoyment. Across industries, marketers, designers and developers are thus using gamification as a design approach when engineering digital products and services with the purpose of inducing gameful experiences, influencing human motivation and even change behavior in various contexts.
This course
teaches the key concepts, design patterns, and approaches of motivational, hedonic (i.e. games and video games), social and gamified information systems.
offers deep insights into advanced concepts and theoretical foundations of game design, motivational psychology, and information system design.
introduces methods and frameworks for designing gamified systems and managing gamification projects.
discusses latest research findings and the potential impact of gamification on society, economy and everyday life.
Capstone Project
The course is complemented with a practical project, where students in a team select and apply design methods & techniques in order to create a prototype of a gamified / hedonic information system. Within this project the students can apply knowledge and skills acquired in this lecture and their studies in a challenging context. The results are presented towards peers and/or experts from research and/or industry.
Lecturers
Prof. Dr. Benedikt Morschheuser
Guest lecturers:
Alexander Satanowsky – Head of in-Car Gaming – Mercedes-Benz AG
Georgina Guillén-Hanson – Researcher on Gamifying Sustainable Consumption – Gamification Group
Course details
Lecture + Capstone Project, 4 SWS, ECTS-Credits: 5
Dates
Thursday, 13:15-16:30 , Zoom-Meeting
Module compatibility
WF IIS-MA 1 (ECTS-Credits: 5)
WF IIS-MA 2 (ECTS-Credits: 5)
WF IIS-MA 3 (ECTS-Credits: 5)
WF IIS-MA 4 (ECTS-Credits: 5)
WF WING-MA ab 1 (ECTS-Credits: 5)
WF ICT-MA ab 1 (ECTS-Credits: 5)
WF EEI-MA ab 1 (ECTS-Credits: 5)
ECTS
Credits: 5
Registration
07. February 2021, 14:00 – 14. April 2021, 12:00 via StudOn.
Additional information
More details on course updates, materials, technical requirements, and other information will be announced in StudOn.
Keywords: Gamification, Interactive Information Systems, HCI, Customer Engagement, Social Computing, Hedonic Systems, Games