Call for Papers – Gamification & Innovation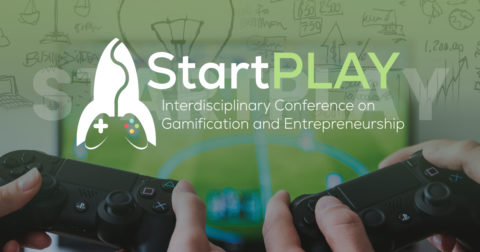 StartPLAY is an interdisciplinary conference on gamification and entrepreneurship and will take place on August 5 and 6, 2022 at the University of Koblenz-Landau.
The conference aims to bring together practice and science to jointly generate innovations at the interface between entrepreneurship and gaming. As the Track Chair for "Gamification & Innovation", I would like to invite all researchers in the field to submit papers that deal with gamification, serious games, game-based learning, XR, gaming or playful design in combination with, for example, innovation, startups, innovation management, entrepreneurship, … Research on innovative gamification approaches is also welcome.
Accepted papers (preferably in English) are expected to be published in the CEUR Workshop Proceedings Open Access.
Deadline for submitting full papers and work-in-progress papers: 02/28/2022, 11:59 pm
Submission of the peer-reviewed reports: March 31, 2022
Decision of the conference committee and information to the authors: April 10, 2022
Submission of the revised papers: April 24th, 2022
Final decision and information to the authors: April 30th, 2022
——————————————————————————
Deadline for submitting posters: May 15, 2022
Decision of the conference committee and information to the authors: May 31, 2022
Submission of the final poster: June 19, 2022
——————————————————————————
StartPlay Conference: August 05-06, 2022
More information at: https://startplay-conference.com/call-for-papers/