Gaming meets Sports and Mobility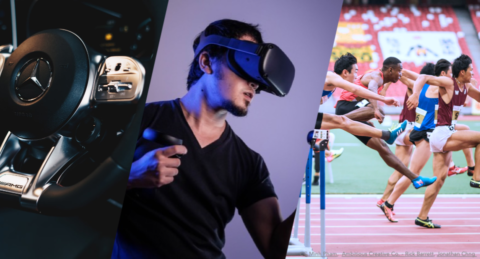 Video gaming is on a fast-track to becoming olympic! The IOC surprisingly hosts an eSports event as a pre-event of the Olympic Games this year in Japan. In the upcoming year, the 19th Asian Games 2022 in Hangzhou will be the first olympic event in which both eSports and sports athletes can receive gold medals in their disciplines. This inspired us.
In cooperation with Mercedes-Benz we gave students participating in the lecture Designing Gamified Systems the challenge to design an innovative game or gamification approaches for potential visitors of the Asian Games 2022 in which sports, gaming and mobility meet as part of an unforgettable mixed-reality experience.
Last week we had the first interim presentation, and I was excited about the creative and well-thought-out concepts of the FAU students. I am now excited to see what will come out at the end of the semester. Many thanks to Alexander Satanowsky, who supports our course from the industry side and gave a really inspiring lecture for introducing the challenge of this semester.