Research colloquium in the House of the Game in Nuremberg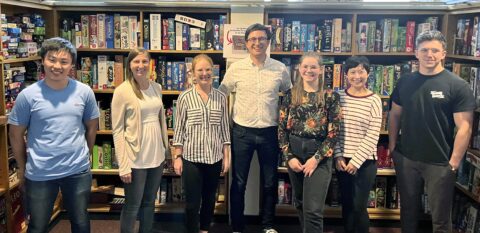 On September 21st, 2023 we were guests at the House of Games in Nuremberg and got a unique insight into the German Games Archive. Between around 40,000 board games, we reflected on our ongoing research projects and gathered new inspiration while playing some analog games.
Many thanks to the city of Nuremberg, especially Sebastian Pfaller, for the invitation, the exciting exchange, and the insight into your treasury, which makes the heart of every board game lover beat faster.
Discussing the history of games, innovative concepts and mechanics in board games, and our latest research with you was a great pleasure. We hope to meet again soon.