Index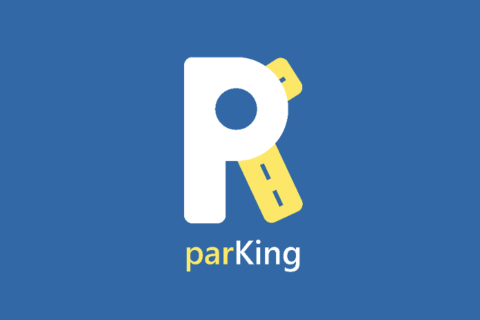 Finding a parking spot in large cities is often time consuming and stressful. The traffic generated by people searching for a parking spot has great economic and ecological consequences (Arnott et al., 2005; Axhausen et al., 1994; Shoup, 2006, 2005). Studies conducted in different cities around the globe revealed that around 30% of prevailing traffic is cruising for parking (Shoup, 2006, 2005). Searching for parking is responsible for tons of carbon dioxide emissions every day and heavily influences the time and fuel consumption of other drivers (Shoup, 2006, 2005).
The idea behind the project ParKing was that a "Gamified Parking Assistant System" may help drivers who are not familiar with the parking situation of a city (such as tourists or business travellers) to get an overview and reduce their cruising for parking. As part of the project, gamification patterns for engaging people in sharing information on parking spaces has been identified, evaluated and a working prototype of a gamified parking assistant was developed. A three-month field experiment across Germany with 372 people showed that the concept worked out and a comprehensive map of on-street parking spaces could be generated.
The results on the effects of different gamification design features on motivation and particiaption received international attention in the gamification research community and were published in the article:
Morschheuser B, Hamari J, Maedche A. (2018). Cooperation or competition – When do people contribute more? A field experiment on gamification of crowdsourcing. International Journal of Human-Computer Studies.

Please see the paper for full details:
Article in the International Journal of Human-Computer Studies
Free pre-print on ResearchGate

Further, the national radio channel Deutschlandfunk reported in two science features about the project and the Badische Neueste Nachrichten (BNN) as well as the Frankfurter Allgemeine Zeitung (FAZ) published articles about the project.
The website parking-app.de provides a detailed overview about the study conducted and the prototype developed with students of the Karlsruhe Institute of Technology and the University of Mannheim. The website summaries the project vision and the conducted research.
Based on the results of this study, Robert Bosch GmbH developed the app "Parkineers", which has been released as iOS and Android app in Germany.
Mit Parkineers, der neuen Park-Community-App kannst du Teil der Stadt werden und die Parkplatzsuche vereinfachen. Du übernimmst Verantwortung und teilst Infos über Parkplätze aus deiner Umgebung mit der Gemeinschaft. Im Gegenzug erhältst du Geheimtipps zum Parken an Orten, an denen du dich nicht auskennst. Parkineers will die Parkplatzsuche in kleinen Schritten vereinfachen – komplett kostenlos, ohne Verpflichtungen und mit viel Spaß bei der Sache.Robert Bosch GmbH

References
Arnott, R., Rave, T., Schöb, R., 2005. Alleviating urban traffic congestion. MIT Press.
Axhausen, K.W., Polak, J.W., Boltze, M., Puzicha, J., 1994. Effectiveness of the parking guidance system in Frankfurt am Main. Traffic Eng. Control 35, 304–309.
Shoup, D.C., 2006. Cruising for parking. Transp. Policy 13, 479–486. doi:10.1016/j.tranpol.2006.05.005
Shoup, D.C., 2005. The high cost of free parking. Planners Press, Chicago.
Morschheuser B, Hamari J, Maedche A. (2018). Cooperation or competition – When do people contribute more? A field experiment on gamification of crowdsourcing. International Journal of Human-Computer Studies.
The research group "Gamification & Digital Customer Engagement" focuses the increasing penetration of technology, business and everyday life with games, game design elements and emerging phenomena from the (video) gaming industry, such as virtual & augmented realities, virtual goods, eSports or serious games.
In particular, we investigate the design of gamified and motivational information systems and the effects of game design features on human motivation, experience and behaviour (e.g. engagement, participation, collaboration, performance, learning or use).
The research can be applied in various industries (e.g. automotive, banking, healthcare, consumer goods, education …) and domains (e.g. sales & marketing, mobility, education, collaboration, product design, innovation, creativity) and addresses current challenges of organizations and society.